I have to say that throughout my life, my travels and adventures, I have met many people.  Some friends, some enemies, some just acquaintances, but they came into my life whether it was for a long or short stay and through each of them learnt a little more of myself and about people.  The likes and dislikes, the users and the abusers, but regardless I believe each individual whether bad or good was there for a purpose to help me move forward.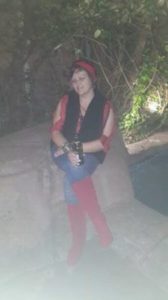 I have maintained I am definitely one of those people who will never learn the first time around and getting my fingers burned is part of my life.  Yet as I get older and definitely can say the day I turned 40 it all just changed for me.  Right there and then I knew that any BS that came my way was not tolerated anymore.  In no way was I going to set myself up for failure with people who added no value to my life, who left me feeling more drained and empty then happy and alive.  This journey also helped me realize who was in my life at the times when nothing else made sense and my world was falling apart.  I was completely at fault in some way of pushing them away because my trust issues ran deep and anyone coming into my life was just there to take away from me.
I often look back at my bad choices over the last 3 years and can honestly say it's when I was at the lowest point in my life that I met like minded people and in no way could grow or make good choices while they were around.  I found myself on a level and a place that was so dark that any helping hand that came along I grabbed without hesitation and latched onto it.  It's cruel and its down right scary, but that little place of hope and happiness that I thought I was experiencing was delusional.   No one understood, ok my parents tried to, but no one else did, everyone just sat back watching my life fall apart like dominoes and instead of reaching out or asking why they just left me.   The funny thing at the time I was bitter left all alone but now I hold no grudges, no ill feelings and know I could not expect anyone to drop everything for me to help me… but, the part where I get confused is that I would, and I have done it in the past for people for friends for family.  That was the difficult part for me to accept and in the end I realized I am always going to that person, and to expect others to do that for was ridiculous. That's when I decided that I had to put myself first, regardless of how selfish I came across.  It's my time and have paid my due and I choose not to have any part of myself burned by another person, friend or family.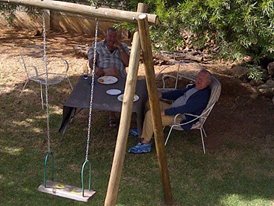 It really took me a ridiculously long time to learn  this, but I can also give myself a little break in that my darkness that took hold of me, the terrible individuals that were around me pulling me down was happening because of the sadness that took hold of me.  That helpless feeling of missing someone so much and there is nothing you can do to fix it because they're dead, gone forever.  No one understood and honestly no one cared.  It is harsh to say these words but its the truth.  My friends were a few streets away from me but they had their own lives and I do understand that.  It was just incredibly lonely and incredibly beyond feeling rejection and sadness.
My gratitude and love is definitely to my long distant friends, without them I do not know how I would have survived it, or be sitting here writing this blog.  The thoughts of suicide and running away and just giving up were so apart of my every day thinking.  To say it consumed me is not even close to what it was doing to me.  All along they were there for me. A phone call, a message or plane ticket away.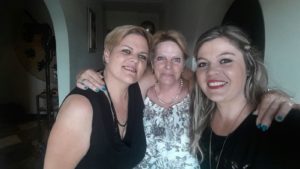 My infamous toyboy that everyone frowned upon, the state this man found me in only to hop on a plane and come take care of me for over a year is beyond what anyone has ever done.  I remember the one night I arrived home from work another sad dark day, he had a bottle of Tequila ready and waiting, but not just a shot, no this was a to help me release all the anger, tears, frustration I had been  carrying around.  He locked the door, we sat on the bed and he did  not let me move until the Tequila was finished and I had purged all those emotions. Once that was done recovering from that raw state of mind was the most challenging.  He was young and vulnerable and not been through anything I had been through but he showed me how to laugh again, how to see light at that dark tunnel and most importantly how to love… love was my biggest lesson and challenge, because I can give with open arms but never felt I was worth receiving it.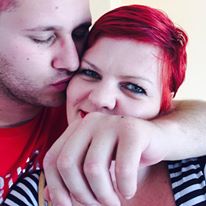 His move back home wasn't easy and hard on us both but he had to return to his life, with a kick and fuss he left but I will always be eternally grateful to him. This opened the doorway to predators and cons that entered my life… frightening to even think about it now and pure torture is the best explanation as to what I was going through and during this time my two beautiful friends 1,400km away worrying about my every move or decision I made.  I am almost sure since things have quieten down they are having withdrawal symptoms.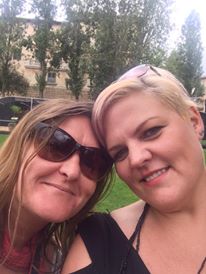 A call a message a plane ticket away, they cared, they loved me and no matter what time or day it was they were both there.  I did what I always do and push them away,  and I look back now and see it was because I didn't want anyone to see or feel anything close the pain I was feeling.  I pushed and pushed and the more I pushed they pushed back and so grateful to that. I can be so stubborn this I know, lol.
I imagine a picture I once saw where the guardian angel is sitting with its head in its hands you can sense the shaking of the head and the words are, I wonder if my guardian angel is shaking his head at my situation.  Well these are my friends, because they are my guardian angels and to them I can't express my gratitude for loving me unconditionally even when I pushed those limits to an almost destruction.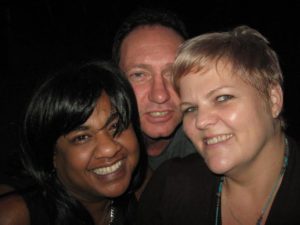 Things were not always so perfect, it became a standing joke that a trip to see them resulted in fighting and screaming.  The madness that went along with having 3 strong minded individuals, each of us fighting our own personnel demons, was the madness that kept our circle of friendship so complete and so together.  The emotional bonds we carry for each other is unbreakable and have no intention of ever severing the ties because our friendship has done the unthinkable and survived the holocaust of anything and everything thrown our way.
Some may not understand it and some may not get it but we do.  We understand that through our everyday struggles one thing is for sure each of us has a vested interest in keeping the other one happy, a call a message a plane ticket away… no matter the situation big or small, even a hunger pain mention gets a pizza delivered and its all from my best friends, who no matter how far they are will be in my heart forever, and just hope that I can be there for them too.
XXX